You've come home from work, sorted the mail and prepared dinner. Then, you want to have your dinner and it's time for a little TV, too! Like most people, you watch TV and eat at the same time.
After you are finished eating, you empty the dishes into the sink and run back to the couch before the commercial ends.
And, you sit on the couch—in the same spot you always sit—waiting your show to come back on and, oh!, you need something to eat. (A little cookie or some of that leftover birthday cake would be perfect right now!)
Okay, think about this. You just ate dinner. So, why are you eating more food?!
It's simple, you've set an anchor on the couch. An anchor is a stimulus-response trigger that occurs many times in your daily life.
A great example is when you hear a song on the radio and it brings you back to the tenth grade. You may not have heard that song in years, yet the memories come back instantly and the feelings are vivid, too! Smells create powerful anchors, too.
Anchors are set by repetition (and it only takes a few times to set one). So, you eat and watch TV. In the same place, every time. Eat. TV. Eat. TV. Are you seeing what is happening? You are setting an anchor to watching TV in that spot on the couch.
(Even if you don't eat a real meal in from of the television, just snacking in the same spot while watching your shows will create the anchor.)
Hoisting The Anchor
So, how can you fix this? Short of going to a hypnotist and having him "break" the anchor,
you can do what I call the Couch Potato Diet™. It's not really a diet, but this easy-to-do technique will get you to stop eating at night.
First, when you finish your meal for the night, put everything away. Wrap up the leftovers and clean the dishes. Then, close the kitchen and turn out the lights.
Second, go brush your teeth. Trust me, if you brush and floss your teeth it's just too much trouble for most people to grab a snack and have to brush and floss all over again. (It's amazing how this works!)
Third, sit in another spot. Use a chair or the other end of the couch—preferably a spot you hardly ever sit in.
You will find, surprisingly, that the "urge" to get a snack form the fridge isn't there. Why? Because you aren't firing-off the anchor to create that urge.
Yes, it's just that easy.
Now, it's tempting to think that it won't work or that it's just too simple to do. And, if you believe that, you will be correct. Perception is reality. Most people may give up without even trying. And that's too bad.
However, the Couch Potato Diet™ costs zero dollars and uses zero effort. So why not just do it? I think you'll be surprised that this really works!
Alternate Method
There is a more expensive, but more effective way to do the Couch Potato Diet™. I had a sofa that I moved to my new house and, unfortunately, I set anchors on the sofa to eating and watching TV.
And, because I wanted a new look for the room, I just bought a new sofa. A better-looking room and no anchors. Now, I sit in one place to read and watch TV and I sit in another place to eat and watch TV. Easy, but not as cheap.
=====================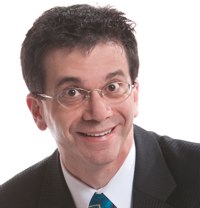 Bryan Toder is a professional hypnotist, speaker and author of Get Thin—Be Happy, The 6 Easy Steps to Weight Loss Success: www.GetThinBeHappy.com
Warning
: call_user_func_array() [
function.call-user-func-array
]: First argument is expected to be a valid callback, 'my_social_links' was given in
/home/radiox/public_html/drfitnessandthefatguy.com/wp/wp-includes/plugin.php
on line
406